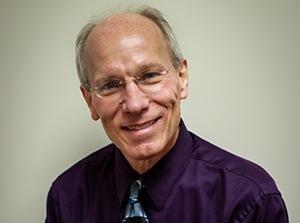 Dr. Greg Ortman
I grew up in Kokomo, Indiana, with five brothers and one sister. I graduated from Northwestern High School and went onto IU to pursue dentistry. GO HOOSIERS! I graduated from the IU School of Dentistry in 1985 and have been practicing dentistry since. I am a member of multiple organizations including the Seattle Study Club, the American Dental Association® (ADA), the Indiana Dental Association (IDA), the Greater Lafayette Study Club (GLSC), and the West Central Dental Society (WCDS), just to name a few.
My wife, Mindy, and I were married in 1986. We have three wonderful children: Rachel, Meggie, and David. Rachel and Meggie blessed us with our first grandchildren in 2017, only two months apart. Rachel had our first granddaughter, Anna, in September 2017. Meggie had our first grandson, Becket, in November 2017. David attends high school here in Lafayette. We also have three dogs that keep us busy.
In our spare time my wife and I enjoy the outdoors, going to the lake, being with family, visiting with our children and grandchildren, going to basketball games, go-karting, and cycling. We are also actively involved with our Church.
I have a passion for dentistry and strive to give the best dental care possible to every patient that walks through the door.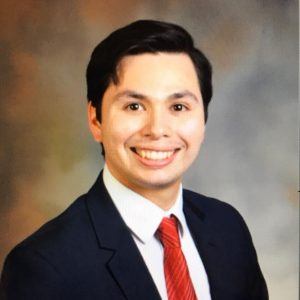 Dr. Christopher Holcomb
Before graduating of the Indiana University School of Dentistry, Dr. Holcomb studied for two years at Vincennes University and spent two years at IUPUI. He joined our practice in 2020. He also meets with a friend every Sunday to pursue continuing education through Spear online education. He is particularly interested in airway management and believes that learning happens every day. He is a member of the American Dental Association® and the Indiana Dental Association.
As a dentist, Dr. Holcomb wants to make people smile and like their teeth! He provides comprehensive dental care and educates his patients. One of his priorities is to improve his patients' lives through airway awareness and management. Dr. Holcomb believes in creating a positive experience not just for his patients but also for his team. He always strives for excellence and wants the best for his patients.
Dr. Holcomb was born and raised in Terre Haute, Indiana. He is the youngest of two boys. He is half Chinese and half white. His mother immigrated from Malaysia and his father is from Rosedale. His older brother is married and has a son and daughter. He is the first and only dentist in his immediate family and feels very fortunate and grateful for the loving support he has received from them.
When he is not at the office, Dr. Holcomb enjoys all racquet sports, especially tennis. He tries to read at least one book each month and plays online video games. He also loves bicycling, traveling and experiencing new cultures. He is a foodie and when he has the time, he practices Bikram yoga.
Dr. Holcomb hopes to own his own dental practice one day. He is excited for his future here in Lafayette. For him, dentistry is not work it is a passion. He is looking forward to practicing and learning from Dr. Ortman, and is ready to do some good work.