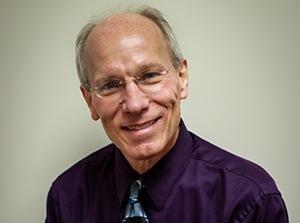 Dr. Greg Ortman
I grew up in Kokomo, Indiana, with five brothers and one sister. I graduated from Northwestern High School and went onto IU to pursue dentistry. GO HOOSIERS! I graduated from the IU School of Dentistry in 1985 and have been practicing dentistry since. I am a member of multiple organizations including the Seattle Study Club, the American Dental Association (ADA), the Indiana Dental Association (IDA), the Greater Lafayette Study Club (GLSC), and the West Central Dental Society (WCDS), just to name a few.
My wife, Mindy, and I were married in 1986. We have three wonderful children: Rachel, Meggie, and David. Rachel and Meggie blessed us with our first grandchildren in 2017, only two months apart. Rachel had our first granddaughter, Anna, in September 2017. Meggie had our first grandson, Becket, in November 2017. David attends high school here in Lafayette. We also have three dogs that keep us busy.
In our spare time my wife and I enjoy the outdoors, going to the lake, being with family, visiting with our children and grandchildren, going to basketball games, go-karting, and cycling. We are also actively involved with our Church.
I have a passion for dentistry and strive to give the best dental care possible to every patient that walks through the door.