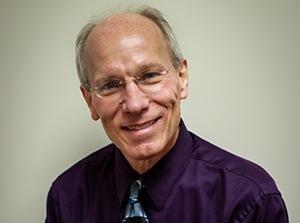 Dr. Greg Ortman
I grew up in Kokomo, Indiana, with five brothers and one sister. I graduated from Northwestern High School and went onto IU to pursue dentistry. GO HOOSIERS! I graduated from the IU School of Dentistry in 1985 and have been practicing dentistry since. I am a member of multiple organizations including the Seattle Study Club, the American Dental Association® (ADA), the Indiana Dental Association (IDA), the Greater Lafayette Study Club (GLSC), and the West Central Dental Society (WCDS), just to name a few.
My wife, Mindy, and I were married in 1986. We have three wonderful children: Rachel, Meggie, and David. Rachel and Meggie blessed us with our first grandchildren in 2017, only two months apart. Rachel had our first granddaughter, Anna, in September 2017. Meggie had our first grandson, Becket, in November 2017. David attends high school here in Lafayette. We also have three dogs that keep us busy.
In our spare time my wife and I enjoy the outdoors, going to the lake, being with family, visiting with our children and grandchildren, going to basketball games, go-karting, and cycling. We are also actively involved with our Church.
I have a passion for dentistry and strive to give the best dental care possible to every patient that walks through the door.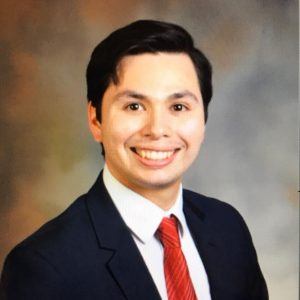 Dr. Christopher Holcomb
Born and raised a Hoosier, Dr. Chris Holcomb grew up in Terre Haute, Indiana. He received his undergraduate education at Vincennes University and Indiana University–Purdue University Indianapolis, where he studied chemistry and biology. After IUPUI, he completed his dental education and training at the IU School of Dentistry in Indianapolis, Indiana.
Dr. Holcomb played collegiate tennis at VU for two years and played club tennis at IUPUI. He enjoys being active outdoors, playing tennis, golf and pickleball.
In dentistry, Dr. Holcomb aims to create a comfortable, pleasant dental visit for each patient. His main focus is restorative and aesthetic dental procedures ranging from tooth-colored fillings and dental crowns to dental bridges, implant restorations and more. He understands the importance of working together with local dental specialists, including oral surgeons, periodontists, orthodontists and endodontists. Dr. Holcomb believes in creating a positive experience not just for his patients but also for his team. He always strives for excellence and wants the best for everyone.
Dr. Holcomb is a member of the American Dental Association, the Indiana Dental Association, the West Central Dental Society and the Greater Lafayette Study Club. Patients can expect ethical comprehensive care tailored to their needs!
Dr. Beth Buono
Dr. Beth Buono is a graduate of Rutgers University where she earned a Bachelor of Science in chemistry. She subsequently graduated from StonyBrook School of Dental Medicine with her Doctor of Dental Surgery. She completed a two year hospital residency at Stony brook University Hospital where she served as the first chief resident in this program. She recently retired from her medical staff position at this same hospital, which she held active since 1988. In that position, she treated disabled patients in the operating room while teaching the GPR residents in the DCDD (Dental Care for the Developmentally Disabled) program. Dr. Buono has taught the year four dental students in the care of medically compromised and geriatric patients since 1998 as a Clinical Assistant Professor at StonyBrook School of Dental Medicine. She is a lifetime alumni of her alma mater. Dr. Buono assisted with the interviewing process for incoming first year dental students. In addition, she cared for our veterans at the Long Island State Veterans Home in New York and continues here in Indiana at the Indiana State Veterans home. She lectured locally in New York to older populations and group homes to educate communities about oral health.
In order to continue her educational process, she retains memberships in the American Dental Association, Academy of General Dentistry, Indiana Dental Association, West Central Dental Society, Stony Brook Alumni Association and the Long Island Geriatric Education Center.
Dr. Buono takes pride in her caring and calm demeanor, which provides a comforting environment for her patients. She has been actively practicing general dentistry since 1990, and she takes the time to talk to her patients and, most importantly, listen to their personalized needs. She is comfortable treating geriatric patients with special needs and medical issues. Dr. Buono focuses on wellness, which starts with a healthy dentition and mouth.
With 35 years experience in dentistry, Dr. Buono has relocated from New York to Lafayette Indiana to be with family, and she looks forward to serving Lafayette and surrounding communities for their general dental needs
Outside of work, she enjoys exercising, riding her horse and spending time with family.